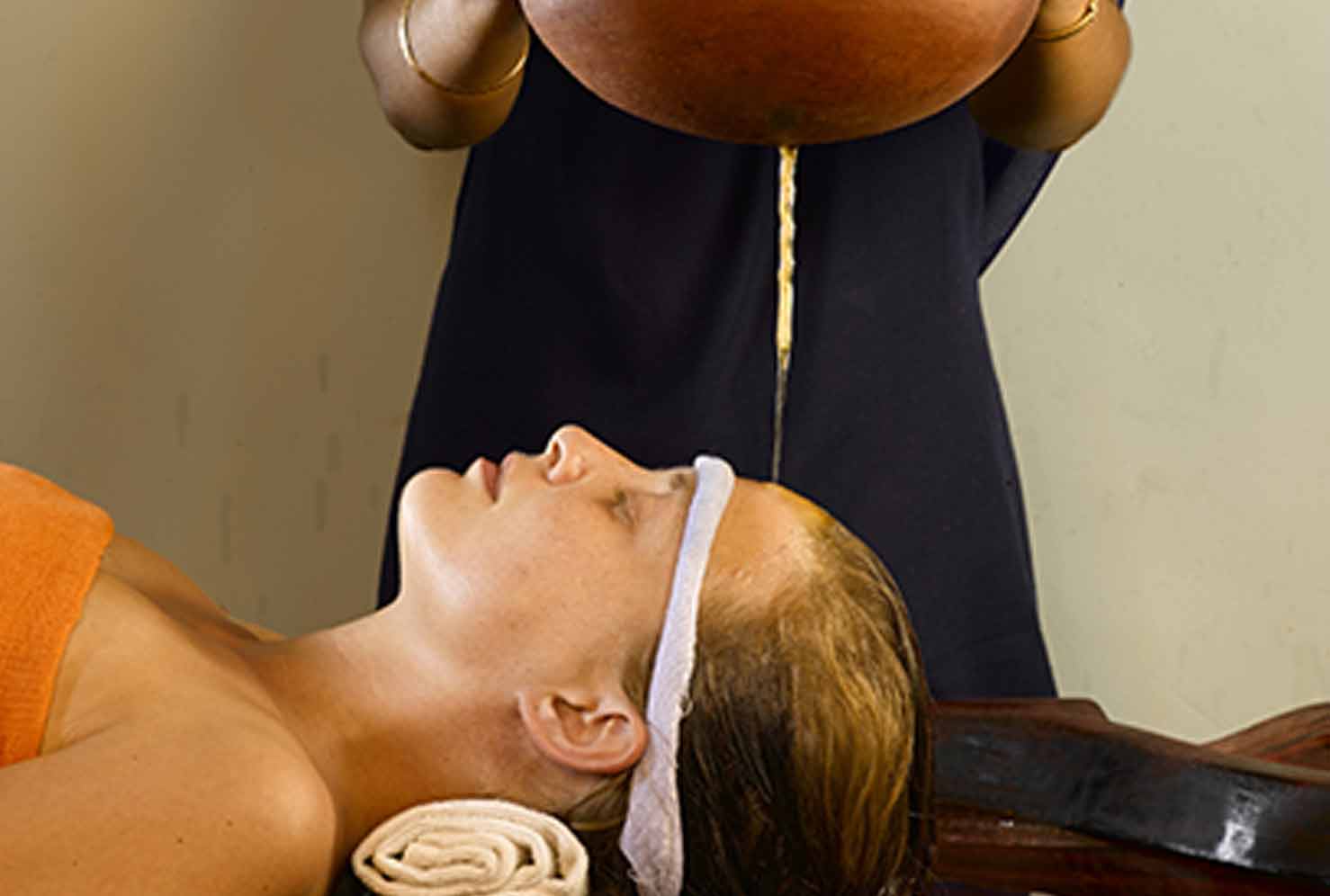 ayurvedic treatment that is designed to heal both mental and physical conditions
---
I am lying on a wooden table with warm oil steadily dripping onto my forehead. My body is covered only in a white sheet and two women are gently directing the stream of oil onto my 'mind's eye' just above my eyebrow. Slowly, the deep-rooted tension I've become accustomed to for years starts to dissipate and I feel my forehead relax in a way I didn't know was possible.
This is shirodhara, an ayurvedic treatment that is designed to heal both mental and physical conditions - from anxiety and stress to insomnia, neurological disorders and sinusitis. Its name comes from the sanskrit words of 'shiro' (head) and 'dhara' (flow), and it is believed to have originated from ancient India
My shirodhara experience takes place at what is believed to be the world's first official ayurveda resort: Somatheeram. It was created back in 1985 in Kerala, the region of India best known for its ayurveda and holistic healing, and now helps thousands of visitors with their health concerns. Many of the guests I met from across Europe are return visitors who want drastic weight loss, general health improvement, and in one case, to detox their bodies after chemotherapy.
It is this focus on health that separates Somatheeram from a spa resort. There are daily full-body massages, a pool and free yoga classes, but the resort describes itself as an ayurvedic hospital, and any guests heading to the resort looking for western spa luxury will be severely disappointed.